Sell your PV-System - find a buyer quickly, safely and free of charge
Trust the No.1 with the sale of your PV-System
Largest PV marketplace for commercial PV systems
Only verified investors
Free for the seller
No exclusivity required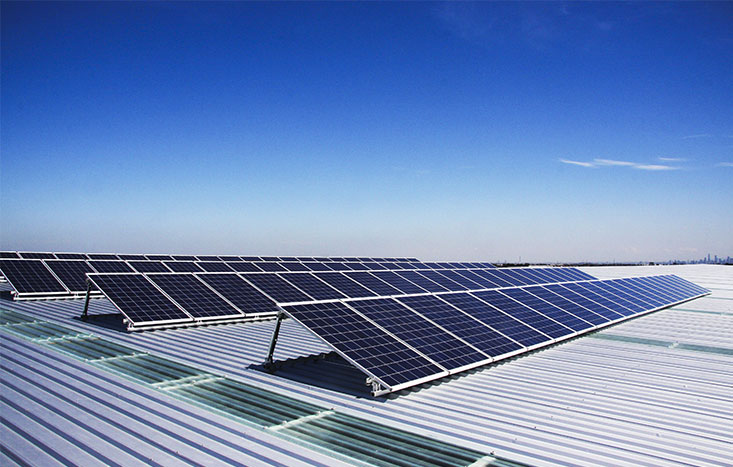 Find a buyer in only 3 steps
1
Fill out the listing form and request publication
Step-by-step submission process
Upload images and relevant documents to the storage space
Save the data and apply for publication once you're done editing
We offer several solutions to speed up the process
2
We verify and publish your advertisement
We verify every advertisement before it goes live
In case of any questions we contact you directly
After the verificaion, we place the ad online and notify you
Potential investors can then view the advertisement on the marketplace
3
You will receive inquiries from verified investors
Potential investors request to unlock your contact details
We verify each investor before approving the request
After verifying the availability of the project, we release your contact details and investors can contact you directly
You can decide at any time whether you want to accept further inquiries from potential investors or you can set the investment to "reserved" if you have enough applicants
You have already gathered all the essential information and know the sales value of your PV-System?
You are undecided about the current sales value or want to run through different scenarios?
Our Net Worth Calculator helps owners of a PV system determine the sales value of their system quickly, easily and, above all, free of charge.
How can we help you with the sale?
Not every sale is the same. We adapt to your needs and support you with our flexible solutions.
Expert consultation incl. sales value calculation
Are you unsure about the price?
You receive the sales value calculation as a document and we advise you on pricing. In addition, we support you during the sales process with an up-to-date market evaluation.
Price: 250,00 € plus VAT.
Listing service incl. advertisement optimization
Do you need help with your advertisement?
We support you in the creation of your advertisement and advise you on the presentation of your PV system and the arrangement of your storage room. Step by step, we go through all the necessary and helpful information as well as the required documents.
Price: 250,00 € plus VAT.
Incognito offline listing
Do you prefer to use a discreet and direct approach instead of the marketplace to advertise your PV system?
We promote your project outside our online platform - our account managers personally approach potential investors with an offline teaser.
Price: 3.000,00 € plus VAT.
PV Returns Planner (online)
Do you want an individual valuation and a professional assessment you can rely on in sales negotiations?
With our PV Returns Planner (online) you receive a detailed project analysis to help you make your own sales decision, so that you can confidently negotiate the right price.
Price: 500,00 € plus VAT.
How can you speed up the sale? Do you want more visibility?
Book a sales package and sell your PV system faster
Online sales package
We place your project prominently on our home page and in the search results as a TOP plant. Additionally, we publish your project in our weekly "PV-Highlights" newsletter which is sent to registered investors.
This package can be booked after you complete the listing process.
Price: 350,00 € plus VAT.
Premium sales package
In addition to the online sales package, our account managers identify suitable investors for your project and contact them directly about your advertisement.
This package can be booked after you complete the listing process.
Price: 750,00 € plus VAT.