One team, one vision...
... we contribute to the global energy transition by enabling sustainable and attractive investments in renewable energies for everyone!
We create lasting value
Our platform is the one-stop shop for independent investors in and operators of commercial PV systems and offers the "digital home" for their projects and investments. Our focus is on project rights, turnkey systems and systems in operation all the way from 50 kWp up to large-scale solar parks.
We are the trustworthy intermediary with the goal of initiating business relationships between our registered users and our selected partners as well as supporting sustainable growth on all sides. As a fully digital partner, we provide unrestricted support to our users worldwide and regionally and rely on a data- and user-based approach to create digital solutions for our users.
Whether it's access to exciting projects, potential customers, established partners or solutions to optimize returns - we've done our job right and earned our commission only if our customers have tangible added value!
Our solutions at a glance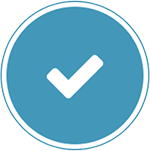 Marketplace
Using our online marketplace, every user can easily and safely put his own PV projects up for sale or find offers from other users (directly from the constructor or the owner), all the way from project rights and turnkey systems to systems in operation. Find out more on the Marketplace.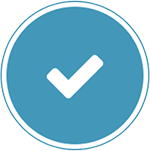 Services
With the help of our partner network, we provide access to technical, commercial and administrative services with the aim of optimizing your return on investment of your PV projects - be it by increasing yields, reducing costs or time required, or by objectively evaluating and assessing individual investments or entire portfolios. Read more about our Services portfolio.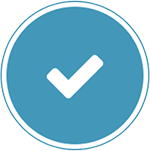 Solar Asset Management
With our free web-based Solar Asset Management, we offer a simple solution which stores all the documents and data of a PV project safely and available at your fingertips, utilizes them digitally and enables you to make the right decisions at any given moment. Read more about our Solar Asset Management.
What defines us
Founded in 2012, we have not only become an established company and the world's largest open online marketplace for commercial PV systems, but have also assisted projects in over 50 countries all over the world with dozens of experienced partners! More information on our press page.
We combine years of international experience in the PV sector, from regulatory and economic frameworks, concrete PV project planning and operation to a wide variety of evaluation and optimisation approaches. All of this to help our customers find an attractive investment opportunity in photovoltaics and maintain a sustainable business relationship with us. Interested in benefitting from this know-how? Find out more on our blog.
We support our internationally active customers not only in our core markets in Europe, but worldwide - we are at their disposal with a highly specialized team of PV experts in Berlin. And if we somehow can't be reached by email, telephone or chat, we will get back to you as soon as possible and will be happy to advise you! More about our approach at our market place.
Our team works together with passion and joy. We believe in the positive effect that our work has and have always been consciously diverse. We are a multilingual, international team. We have a collective vision and a clear ambition: project execution is fast and professional but the contact is always personal and dedicated. So we pride ourselves not only on satisfied customers, but also on satisfied employees. Interested in joining us? Click here for the jobs.