Advantages of solar system cleaning at a glance
Why should PV systems be cleaned?
Dirt on solar modules, such as dust, pollen, soot, leaves, moss, bird droppings, etc., considerably reduces the efficiency of your PV system
Contamination can hardly be recognized with an unaided eye, since it first appears on the edges and frames
Contamination fosters harmful plant growth (appearance of lichens), which can damage your modules
Rain can wash off dirt only conditionally, stubborn dirt requires professional cleaning

What are the advantages of PV system cleaning?
Prevention of 5-30% reduction in module performance
Constant maximal yield of every single module
Longer life expectancy and, therefore, longer remaining service life of your PV system
Safety of your investment!
Contamination calculator
"Do you know how much money you lose every year by not cleaning your PV system regularly?"
---
You can lose up to the following amount per year due to light soiling of your PV system:
Your exclusive advantages as a Milk the Sun client
Price advantages due to a high number of users and therefore the best purchasing conditions
Professional partners with many years of experience and the best references
Use of certified gentle cleaning devices for module cleaning
Fully ecological cleaning with demineralized water
Visual inspection of your PV system during every cleaning to identify defects
Possibility of lucrative long-term contracts with fixed cleaning dates
We have convinced you:
Request your tailor-made offer right here and quickly secure your desirable date of appointment:
What clients say about us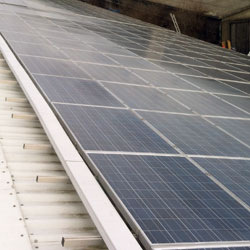 "It is amazing how cleaning can effect solar modules. Over five years, we've regarded a small but steady decline in yields as normal. System cleaning has brought the yield of our PV system back to initial peaks."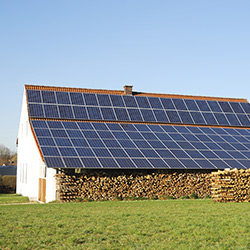 "The cleaning of our solar system (installed on the roof of a henhouse) last year was long overdue. The entire cleaning process of our 150 kWp system took just one day. We have already commissioned the cleaning of our other plants."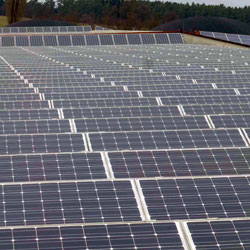 "System cleaning has revitalized our PV system – once again it performs as it did in its first year."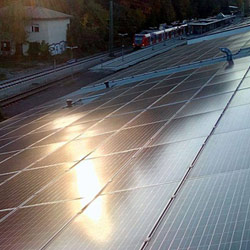 "We are very satisfied with the photovoltaic cleaning at Milk the Sun. The date, price and quality of cleaning were professionally adhered to - our system shines again in its old splendor. A nice and reliable partner. We can eagerly recommend their system cleaning."