When does nanocoating especially make sense?
Nanocoating increases the efficiency of your PV modules, but there are certain situations where it is most advisable
Especially where solar radiation is weak and weather conditions are not optimal, you want to maximise the electricity production of the PV system
PV systems located in rural and industrial areas get easily and hard polluted - as a consequence, the required cleaning and inspection frequency is higher than average
PV-Modules are higly sensitive, therefore an exposure to external influences (ex., scratches, damages caused by moss and lichens, etc.) can significantly decrease your efficiency

What are the advantages of PV-nanocoating?
Self-cleaning effect: dust and dirt do not stick to the modules and are easily removed by the rain
Anti-reflective effect: nanocoating increases transmittance and reduces the blinding effect of the modules - in a year after nanocoatig PV yield increases by 7-12.5%!
Anti-fouling and deicing effect: nanocoating prevents moss growing on the modules and ensures little to no ice and snow formation
Nanocoating prolongs the longevity of the PV system by protecting the modules from scratches and other minor physical damages
Amortisation calculator
"When will your investment into nanocoating amortize given the assumed yield increase?"
---
You can lose up to the following amount per year due to light soiling of your PV system:
Your exclusive advantages as a Milk the Sun client
Price advantages due to a high number of users and therefore the best purchasing conditions
Professional partners with many years of experience and the best references
Use of exclusive certified products specially developed by our partners for photovoltaic nanocoating
Professional consultation from our staff
We have convinced you:
Request your tailor-made offer right here and quickly secure your desirable date of appointment:
What clients say about us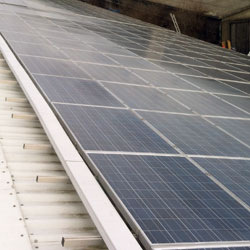 "We are very satisfied with the results of the nanocoating: the yield of the PV system has increased by almost 10%!"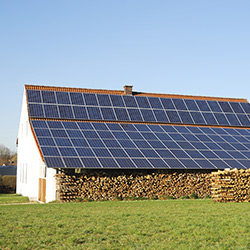 "My PV system is located on the roof of a cowshed. It used to get dirty too often and I had to pay for cleaning at least twice a year, which cost me a lot. Nanocoating became a real rescue for me: in the past year (after the nanocoating) the PV system hasn't required any cleaning at all! I can only recommend nanocoating for those who have the same problem as I did."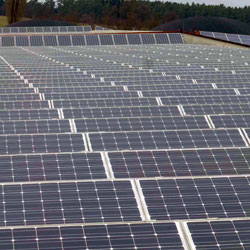 "I will definetely recommend nanocoating: our nanocoated modules bring now more yield than before and stay spotlessly clean - always as good as brand new. Also the entire process of getting an offer and planning the nanocoating is very quick and professional."